Welcome to Wild Swimming Holes!
Hi, I'm Ibaya! I explore the best places to swim in nature. Natural pools, waterfalls and other places where water flows have a special energy. I regard these as spiritual temples.
Unlike other lists of swimming holes and places to swim, this website only includes original information. All places and details have been personally researched and verified by me. Through this website, I want you to embark with me and enjoy the beauty of these places in nature. Plus, I explore the best ways to protect these places and the environment.
As an anthropologist and keen swimmer, I look for the most spectacular swimming spots to share with you. Each article includes information on how to get there, photos, a map, and useful tips to plan your next adventure in nature.
This online guide is growing little by little, as it is made with great care and contains many details. For now, it covers several provinces in Spain. You can search for places by destination (country, province) or by type of swimming spot (natural pool, waterfall, lake, river, beach). Have fun and stay safe. Read the wild swimming Safety tips!
Do you want to know more? Visit About.
If you have any suggestions or questions, contact me.
Ibaya
Wild Swimming Holes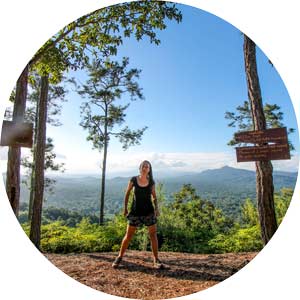 Looking for something in particular?